electrode wrote:[ Just curious as it does seem like it could come in handy for rough castings of aluminum.

Thanks
Castings are only as rough as the sloppiness of the operator.
This one was done in 125 grit sand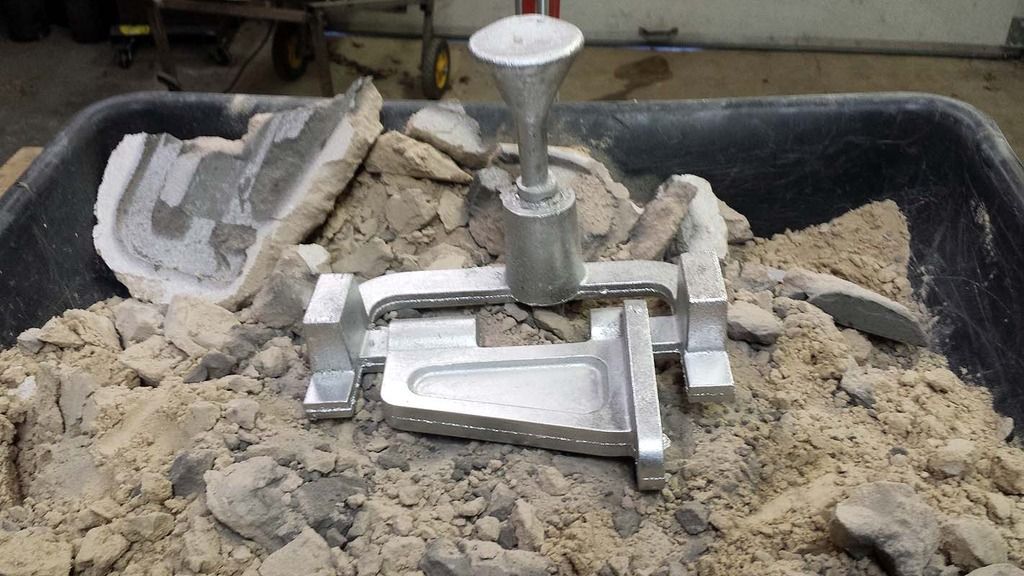 3D printed patterns need to have the surface smoothed out. Most are using hi-build auto body primer/surfacers
then a quick coat of something smooth and shiny.
Otherwise, it wont come out of the sand mold well.